About Us
The European Society for Ecumenical Research "Societas Oecumenica" was founded in 1978. The members are departments for ecumenical studies at European Universities of all confessions, Church related institutes for ecumenical studies as well as individual theologians from European countries who work in the field of ecumenical studies. Membership can be granted through a written note to the President or the Secretary. The standing committee of the Societas Oecumenica, which consists of five members, decides whether membership should be granted. The main instrument for the work of Societas Oecumenica is the biennial consultation with lectures, workshops and open fora.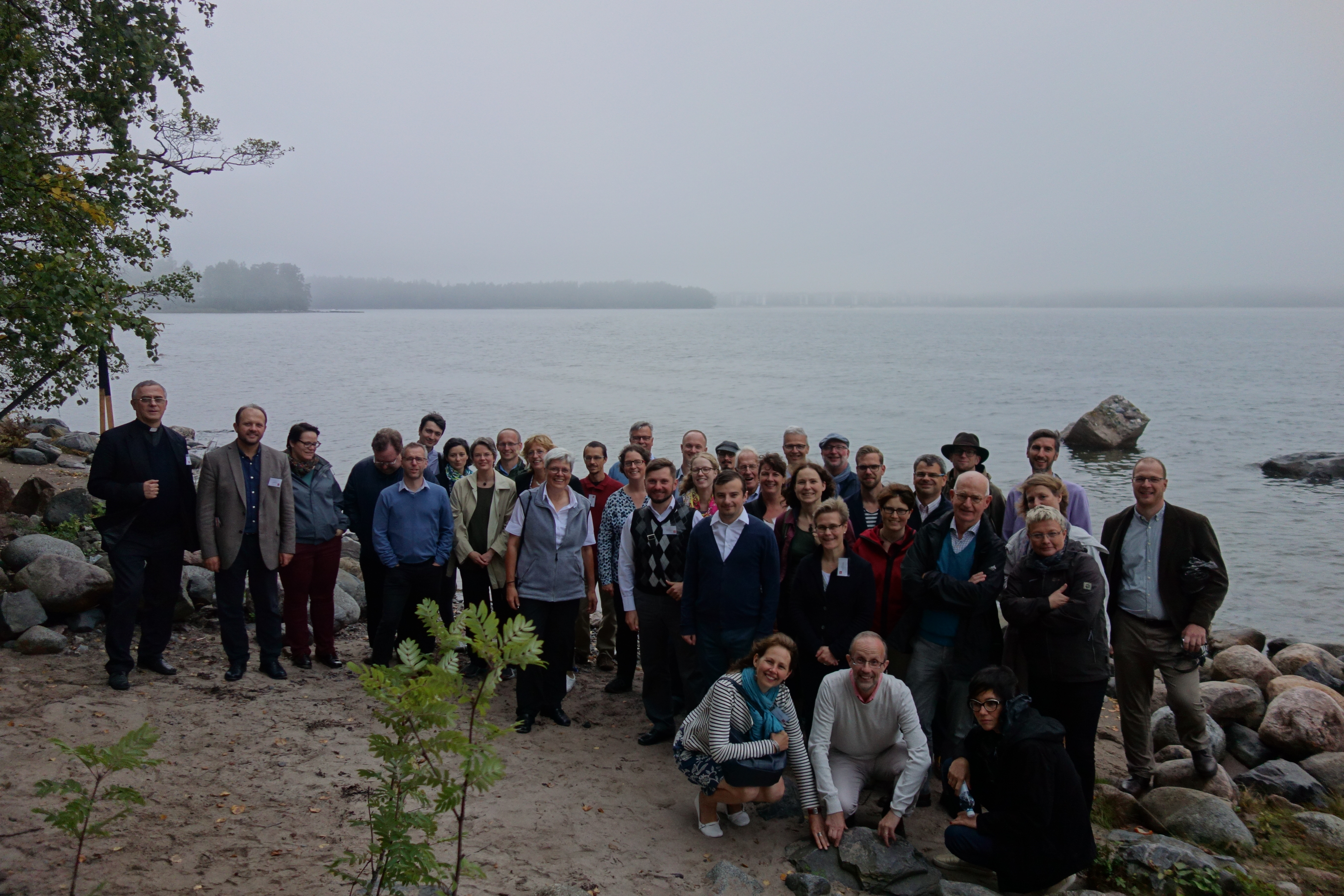 The 20th Academic Consultation of the Societas Oecumenica will take place near Mannheim, Germany, 23-28 August 2018. All information and the call for papers can be found on the conference website.


The 19th Academic Consultation of the Societas Oecumenica took place in Helsinki, Finland, 25-30 August 2016.
The meeting was held at the Finnish Orthodox Cultural Centre Sofia under the theme Just Do It? Recognition and Reception in Ecumenical Relations.
The proceedings of the 19th consultation are in preparation. The consultation focused on questions central to ecumenical advancement: how do churches, finally, accept and acknowledge each other as part of the One, Holy, Catholic and Apostolic Church? How can we conceptualize theologically the change from strangers to members of the One Body? What are the criteria, what are the concerns? What is the significance of non-recognition? Why not just do it? The program advanced from conceptual discussion through discerning criteria for recognition and reception and ended with an investigation into the various consequences of recognition and reception.